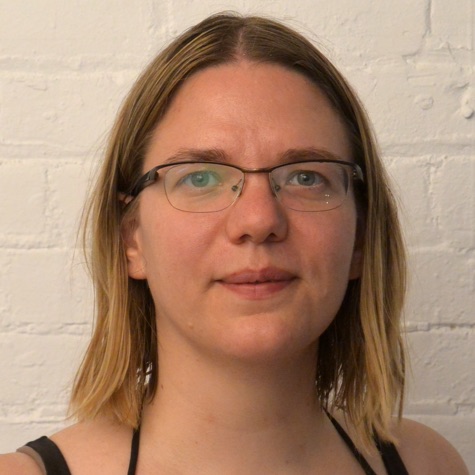 Fanny Chevalier
University of Toronto
Seeing Beyond the Chart: How to cultivate critical thinking through visualization
Data, "the oil of the digital era", has came to be the most valuable resource of our modern society. As a scientist, I find it exciting to see news outlets using more and more data graphics to communicate facts, stakeholders increasingly rely on data analytics to gain insight into our world and make informed decisions, and governments increasingly promote and engage in open data. In the meantime, it is also daunting to witness how destructive fake news, rumours and falsehoods can be to a general population poorly prepared to engage in evidence-informed reasoning.
In this talk, I will discuss one of the most important societal challenge of our times: visualization literacy, defined as the ability to understand, find, collect, interpret, and support arguments using visual representations of data. Through a sample of my recent research projects focusing on visualization creation, visual communication and visualization education, I will share my reflections on how we can cultivate an informed citizenry capable of critical thinking, reasoning, and knowledge-based decision making.
Fanny Chevalier is a Assistant Professor at the Department of Computer Science, and Statistical Sciences at the University of Toronto, where she conducts research in data visualization and human-computer interaction. In particular, she has been interested in addressing the challenges involved in the design, implementation, and evaluation of novel interactive tools supporting visual analytics and creative activities, with primary focus on interactive tools for the visual exploration of rich and complex data, visualization education, the design and perception of animated transitions, and sketch-based interfaces. Prior to joining UofT, Dr. Chevalier was a Research Scientist at Inria, France until 2017, and in earlier years, a postdoctoral fellow at the University of Toronto, Ontario College of Art and Design University (OCADU), and Inria-Microsoft joint center in Paris. She obtained her PhD in Computer Science from the Université de Bordeaux in 2007. She is the recipient of an Inria grant for scientific excellence and her research papers have received awards at the premier venues in Human-Computer Interaction (ACM CHI, ACM UIST). Her work on sketch-based animation system from CHI 2014, released by Autodesk as SketchBook Motion has been awarded as the Apple iPad App of the Year for 2016. She has also consistently served in the organising and program committees for ACM CHI, ACM UIST and IEEE Infovis conferences for the past years.